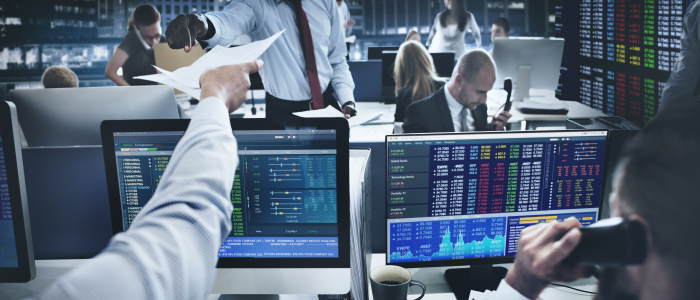 Una cosa es enfrentar los riesgos y desafíos que presenta el Data Center de forma física y otra lograr superar estos desafíos en un ambiente híbrido.
Es ahí donde los responsables de TI no solo se deben centrar en la protección básica, sino deben asegurarse de cumplir con los requerimientos de auditoría y compliance. Y para conseguirlo, necesitas identificar quiénes son los responsables de la seguridad de la información en esta infraestructura hibrida y la forma en que están ganando la batalla..
Por fortuna, el equipo de Trend Micro ha diseñado un desafío internacional denominado Capture The Flag: Data Center Híbrido en el cual a través de un taller de un día completo podrás ser parte de los dos mundos, pues aplicarás tus técnicas de hacking y explotaras tus tácticas de defensa a fin de aprender todo acerca del Data Center Híbrido, esto sin duda te dará otra visión para robustecer tu estrategia actual de seguridad y Grupo Smartekh lo trae para ti el próximo Jueves 29 de Junio de 8 a 18 hrs.
<< Reserva tu lugar para el gran desafío internacional donde el Data Center Híbrido es el estelar >>
RAZÓN #1. Conoce de forma dinámica los posibles riesgos y amenazas que existen para el Data Center Híbrido
El Data Center Híbrido brinda grandes ventajas empezando por el ahorro en costos. Sin embargo, cada vez son más los riesgos y amenazas asociadas por su naturaleza híbrida, por tanto no resulta sorprendente que una de las preguntas más frecuentes que recibe el área de TI por parte de la dirección gira en torno a cómo asegurar la información que está en la nube evitando a toda costa que estos datos sean expuestos. Ante este escenario, seguro te preguntas ¿Qué ventajas y riesgos brinda el Data Center Híbrido?, ¿Cómo es y en qué consiste el modelo de responsabilidad compartida en la Nube?, ¿Cuáles son las mejores prácticas de responsabilidad compartida en cargas de trabajo críticas?, ¿Cómo asegurar y mantener el cumplimiento de PCI y otras certificaciones?
Participa en el Capture The Flag y resuelve todas estas dudas, enriqueciendo tu visión sobre las ventajas vs riesgos que trae consigo el Data Center Híbrido.
RAZON #2. Empieza experimentando un ataque dirigido en vivo.
Antes de empezar a planear una estrategia de seguridad integral ponte en la cabeza del atacante, comienza pensando qué harías para comprometer el Data Center Híbrido de la organización.
Pero, ¿Qué significa exactamente comprometer el Data Center Híbrido? Muchos profesionales de TI creen que esto solo les sucede a empresas de talla internacional o grandes organizaciones, sin embargo el daño existe para todo tipo de compañías, y tras realizar un análisis exhaustivo identificaras muchos aspectos importantes.
¿Te das cuenta de los gaps y huecos de seguridad con los que cuenta la organización? Todos estos, son puertas abiertas para el ciberatacante, son diferentes caminos por los que puede impactar a tu organización pasando desapercibido. Tan solo deben ser lo suficientemente cautelosos para evitar ser detectados y lograr su objetivo. (Nos ocuparemos de colocar trampas para que aproveches tu papel como atacante).
Reserva tu lugar para Capture The Flag y cambia tu percepción de seguridad para el Data Center Híbrido, al tener como objetivo impactar a la organización.
RAZON#3. Finaliza defendiendo tus activos más importantes o asume las consecuencias.
La seguridad para el Data Center Híbrido es fundamental, al momento de robustecer tu estrategia de seguridad deberás cumplir con ciertos requerimientos y establecer objetivos de seguridad alineados al negocio y sobre todo que correspondan con la estrategia de Nube que tu organización haya seleccionado, pues dependiendo de esto deberás afrontar los modelos de responsabilidad, compartida.
Aunque muchos profesionales de seguridad deben pensar que están completamente "cubiertos"; al ser parte del lado del atacante pueden empezar a considerar aquellos segmentos en donde no estaban aplicando las recomendaciones de seguridad necesarias o simplemente no los identificaban como vulnerables.
Confirma tu participación para Capture The Flag y comienza a robustecer tu estrategia de seguridad en diferentes niveles.
>>Sin más, ¡Reserva tu lugar y se parte de Capture The Flag: Data Center Híbrido, el Desafío CDMX, pongamos manos a la obra el Jueves 29 de Junio!<<
Espero que estas tres razones sean lo suficientemente convincentes para que tomen el liderazgo en tu organización y reserves tu lugar para este gran desafío internacional.